About Us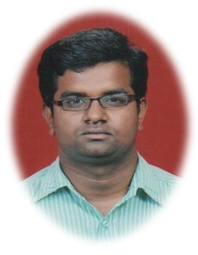 Nasalapure Buildcon, established in 2012 by Mr. Dheeraj Nasalapure is one of the good, leading, reputed Builder & Developer in Sangli. Today Nasalapure Buildcon has one of the biggest project plant in Sangli. Before registration of this firm, owner Mr. Dheeraj Nasalapure worked with Arihant Builders and Developers as a partner in one project.
Nasalapure Buildcon takes pride in constructing dreams. At Nasalapure Buildcon the completion of a project just marks the beginning of our responsibilities. Construction is an art, and service is the essence of this art. Every project here is characterized with service roads and sophisticated amenities.
We are very proud owner of one of the ongoing Government Project at Miraj Railway junction of construction of the Mall.
Every project is executed considering minute details to instill our customers with the feeling of peace and security. Entertainment is a need to relax and unwind. Service to its customers and to the community as a whole, and the deepest respect for mankind are the principles which govern every action at Nasalapure Buildcon. Nasalapure Buildcon is a member of CREDAI (Confederation of Real Estate Developers Association of India) Sangli.
We firm believe in creating the homes by thinking from customer point of view. Customer satisfaction and happy to be the owner of the property is our motto. We always starve to maintain the quality we don't compromise in any sort in quality. We are a group of hard working persons that are evolving concept of modern marvels and peace through our construction. We are one of the leading constructors from Sangli that highly focuses on highly qualified standards for our valuable investors.
Our History
We have been constantly shaping lives of hundreds of investors by providing them with luxurious residential properties in Sangli.
A veteran in the construction industry,Nasalapure Buildcon is a name always stands for its commitment to said services. During the whole journey the Nasalapure Buildcon created its Brand for Customers Satisfaction. We are very proud to complete more than 6 projects with record brake time.
As we know home is only sweet home. We provide you only that home that you have always dreamt of. While considering the quality and state-of-the-art interiors we didn't compromised for the single minor thing.
We always be there Right from the very first step of consulting to the last step of wishing you greetings on your house-warming ceremony. The projects are launched for those who expect more from their hard earned money.
Mission
"To offer affordable luxury homes with eco-friendly structures for the common families."
Vision
"Maintaining the Quality and making Innovation as our base, we are trying to expand pan India. Making availability of eco-friendly and affordable homes is our dream."